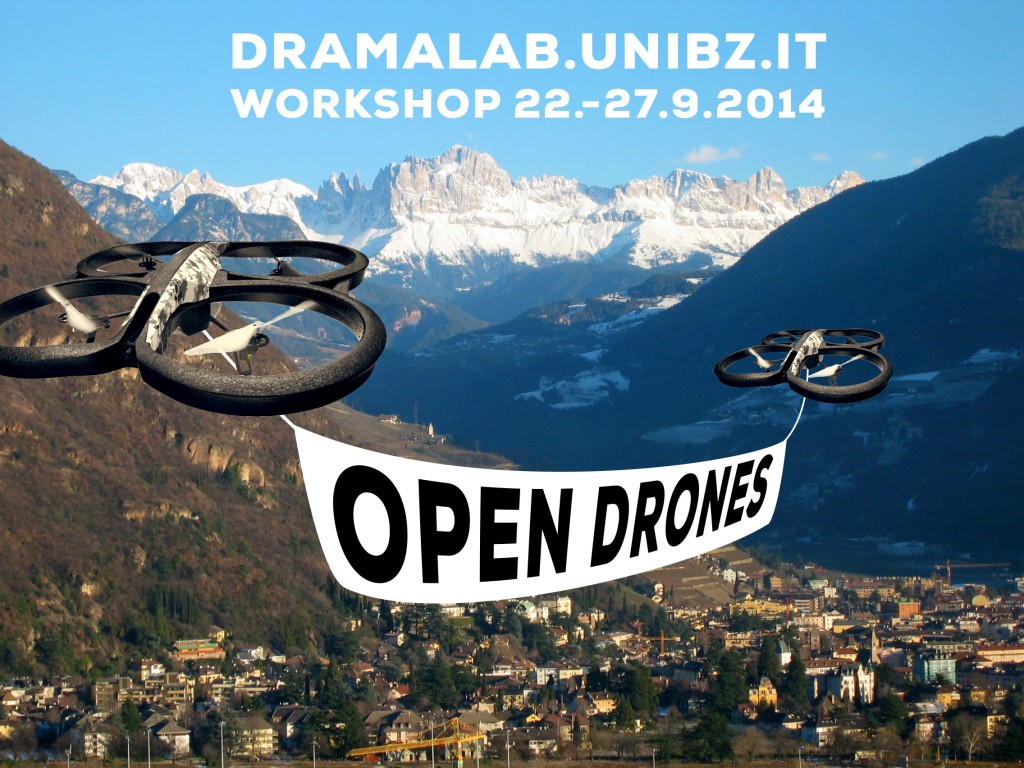 Drones for war, drones for surveillance, drones for commerce, drones for comfort …
Industry and military invest billions in research related to intelligent drones. We want to understand the topic from a hands-on perspective. We will tinker with drones, using them for interventions in public space.
Karen Eliot will conduct the workshop. The Name "Karen Eliot" is used my multiple persons, a so-called is a multiple-use name. This particular Karen Allen studied Media Art at the Academy of Media Arts in Cologne (Prof. Julia Scher) and works on the issues of surveillance, power and group dynamics, using the internet as an artistic tool. www.kareneliot.de
Technically we will work with AR.Drone 2.0 and (eventually) with Arduino. The workshop is thought for students and researchers of design and of computer science, but it is open to all who are interested in the topic, the related technologies and debate, in public space and interventions. Think. Create. Collaborate. Get hands dirty. Get public.
LIMITED NUMBER OF PARTICIPANTS. Apply by sending an email.